With much gratitude we thank our community and the numerous organizations that are making our dream a reality

A POEM TO MY FOSTER DOG
By Diane Morgan

I am the bridge,
Between what was and what can be.
I am the pathway to a new life.

I am made of mush,
Because my heart melted when I saw you,
Matted and sore, limping, depressed
Lonely, unwanted, afraid to love.

For one little time you are mine.
I will feed you with my own hand.
I will love you with my whole heart.
I will make you whole.

I am made of steel.
Because when the time comes,
When you are well, and sleek,
when your eyes shine,
And your tail wags with joy
Then comes the hard part.

I will let you go-not without a tear,
But without a regret.
For you are safe forever--
A new dog needs me now.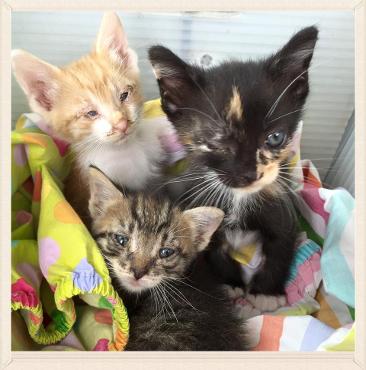 5/20/2017 -Our new cat building, "For the Love of Cats Sanctuary " was gifted by a generous $7,000 donation from Todd Baumgardt and Donna George in memory of their loved ones, John and Mildred George.
There are no words to express our gratitude. Thank you from the bottom of our hearts.
6/5/2017 -Just admiring your handy work. Thank you Gilbert (Gibby) Juarez for donating three days of skilled, hard labor to build out our block walls!
4/23/2017 - A very special thank you to Chris Baca of Baca Fencing for his kindness. 12-Custom, discounted gates for the shelter have been installed thanks to Chris!
PS: Chris is a dog guy, has 5 ankle biters of his very own .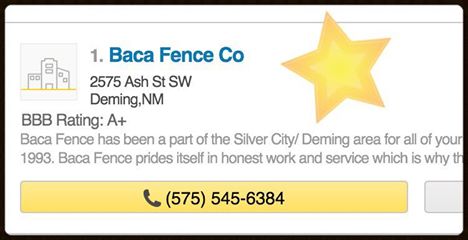 4/5/2017 - Another amazing business in town just gave of themselves to our new no kill rescue! Southwest Heating and Cooling donated all the metal kennel doors and tracking for the new no kill rescue.
All metal work was custom made for each kennel. A very professional and well made unit. This donation was well over $600 in labor and materials and we are so grateful to them.
Please support this local business and be sure to thank them for their kindness while you are there.
Southwest Heating and Cooling
2275 SE Pear St, Deming, NM 88030
3/2017 - Local business and animal lovers Roger and Christy Barboza, owners of Surface Tile, donated massive amounts of tile, grout, etc to continue the completion of our first, new no-kill rescue facility for dogs.
Another generous donation from our business community! Thank you Surface Tile & Carpet for the tile, grout, and on going support. Your kindness will help us save many lives. We appreciate you.
We hope our followers will visit this business when they need flooring and tile to show their gratitude too.
PS: Thank you for being a DAG, Deming Animal Guardians Business Member too.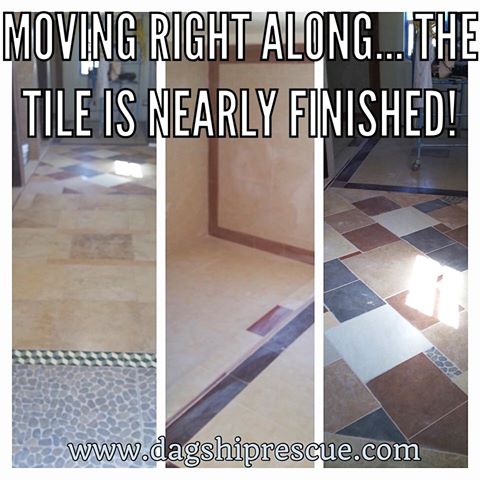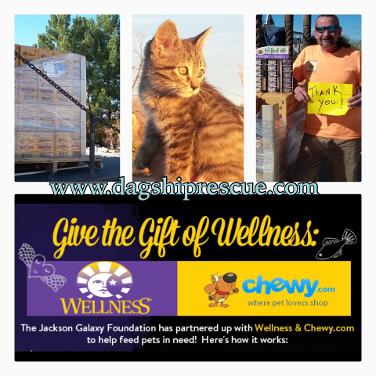 12/23/2016 - According to Chewy.com, "It's officially the giving season."
The Jackson Galaxy Foundation partnered with Wellness Natural Pet Food for Dogs and Cats and Chewy to help feed pets in need.
Here's how it worked:
For every Wellness brand natural dog food or cat food product you ordered on Chewy.com in 2015, one pet food meal was donated to help our shelter partners feed an animal still waiting for a forever home.

DAGSHIP Rescue is so grateful to be one of the recipients of this generous program.
A delivery of one pallet of cat food, containing approximately 140 cases of canned Wellness cat food was delivers to us ! WOW!



12/15/2016 - BIG ANNOUNCEMENT !
Thanks to DEPCOM Power's generous $6500 donation, yesterday, our new and perfect shelter building has arrived!
Having the site prepared in advance by our incredible volunteers really helped make the delivery fast and safe and
Graceland Buildings made it a pleasure.
It is a big building...many lives will be saved here.
Volunteers came out yesterday and worked on the quarantine building. Now the insulation is done, the vapor barrier and all drywall is complete too.
Progress at DAGSHIP is really moving along. Great day for DAG.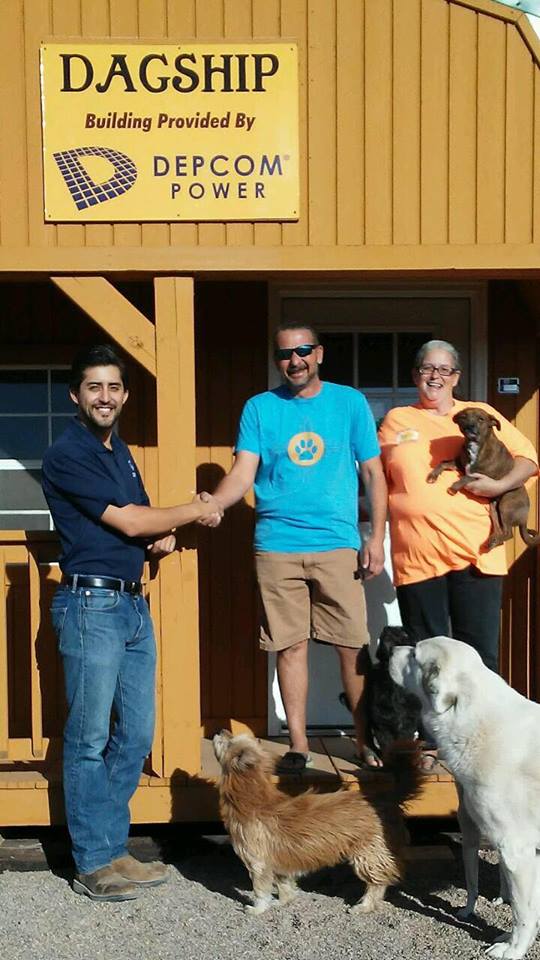 10/5/2016 - DAGSHIP UPDATE:
A lot has happened this summer at the new, non kill shelter, DAGSHIP Rescue in Deming, New Mexico.
With expert, donated advice from Tamara Hurt, CPA, and Jarod Hofacket of Hofacket Law Firm, the first 501(c)(3) nonprofit no kill shelter in Luna County is close to being a functioning and safe place for all animals. In addition, we are very grateful to Mr. Hofacket for donating his hours of preparation of the land lease.
Sunshine Grooming is leasing some land to Deming Animal Guardians for the shelter including a new road with land to expand in the future. The leased land will be granted for the price of $1 a year. This gives DAG their first physical location for addressing animal suffering and homelessness. The land was surveyed by Quarrell Surveying at a discounted cost, and pieced out for the new shelter. Now we have a signed lease, private road, and have started office space and a quarantine area for intake with room to expand.
Thank you both for helping to make this dream come true.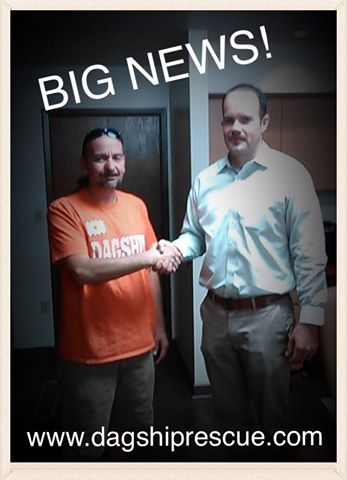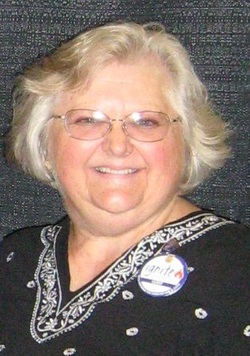 Thank you Deming Sand & Gravel for your efforts and kindness!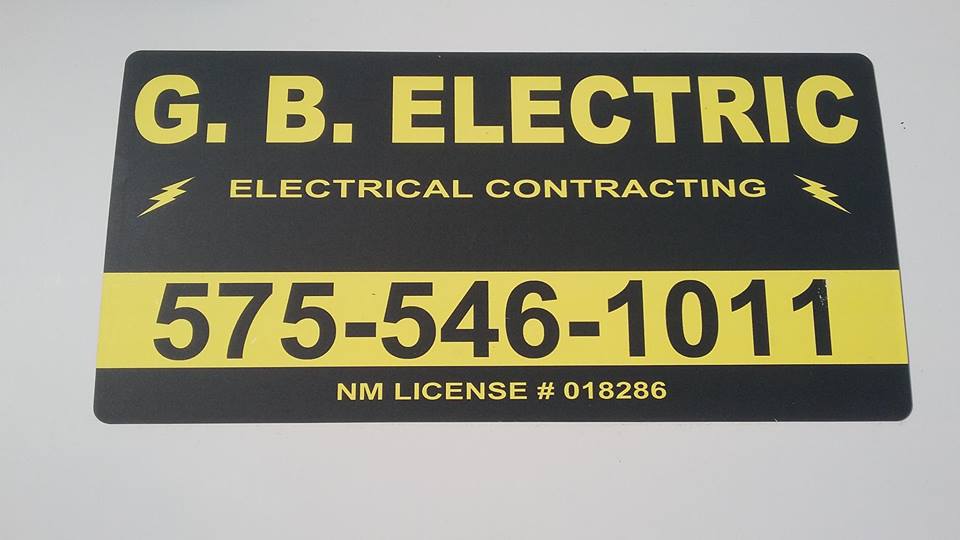 12/7/2016 - SO MUCH KINDNESS -
Materials and labors have been donated! We can't thank you enough George for your generosity, hard work and professionalism! Our sanctuary is one step closer to completion
:)
DAGSHIP Rescue is humbled by this amazingly supportive community we call home.


11/15/2016 - BIG...HUGE...NEWS!
Duffield Family Foundation, dba "Maddie's Fund":
Maddie's Fund Innovation Grant.... We can't thank you enough for the $5,000 Grant to help us build out our new building at the DAGSHIP Rescue no-kill shelter!
Thank you to "Maddie", the little dog who inspired a movement, through social media and #ThanksToMaddie"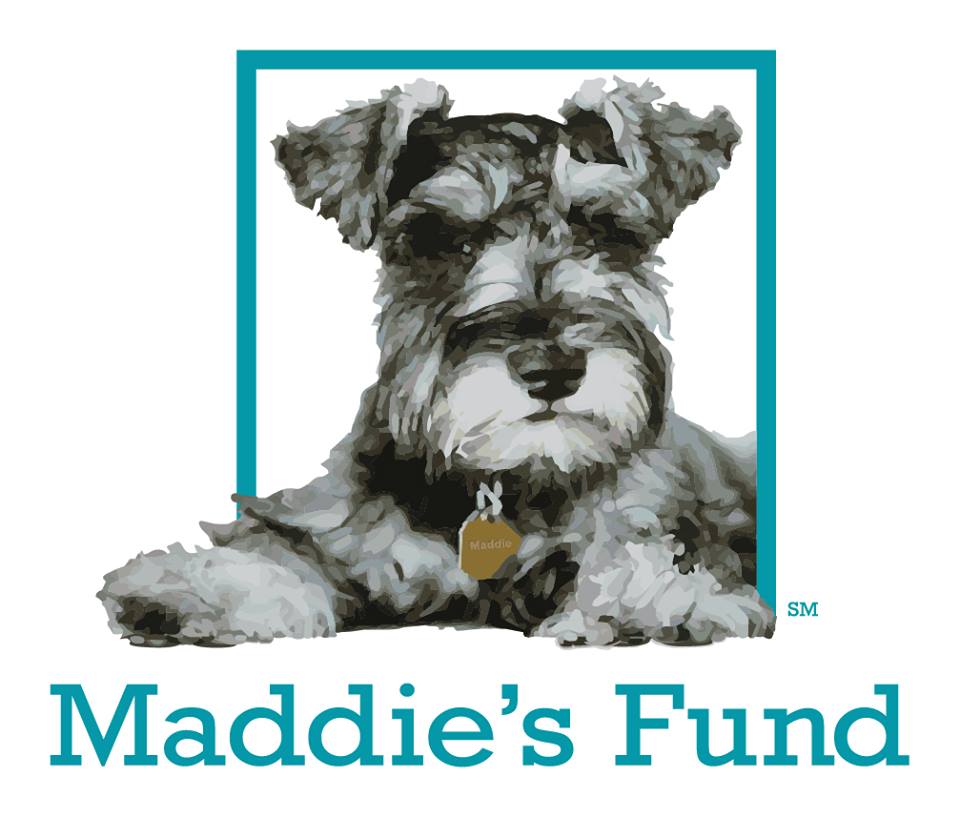 1/29/17 -The amazing donation of a 2004 Ford by a local citizen will allow DAGSHIP Rescue to complete the first phase of the sanctuary much sooner through cash received by its sale. $4,200! More lives will be saved because of this generous gift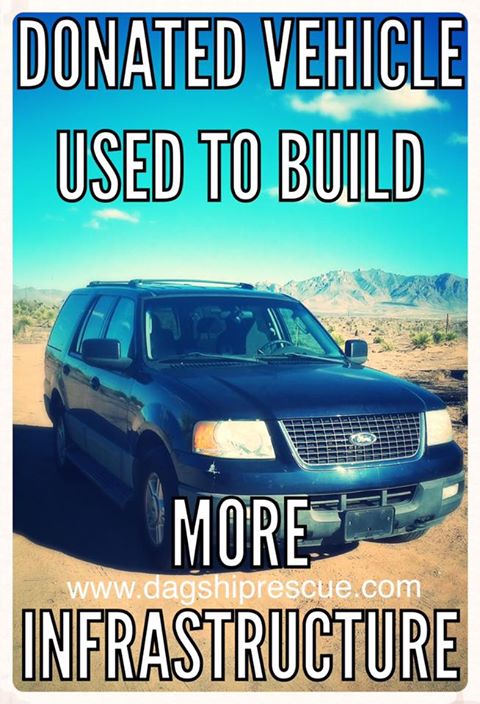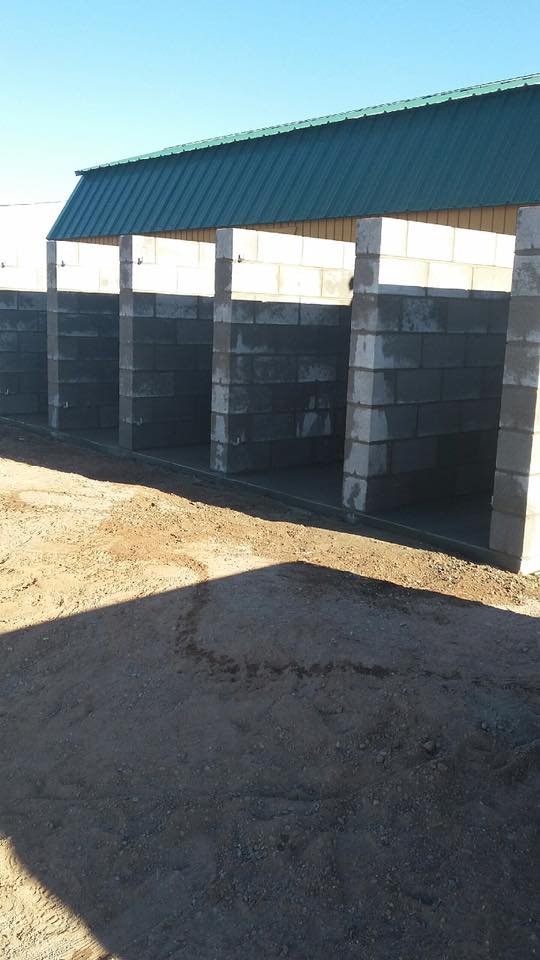 2/1/2017 - Wow, such professional cinderblock work! Thank you Gilbert Juarez for your days of hard labor. Another phase completed at the new no kill sanctuary, DAGSHIP Rescue !
2/29/17 - Foxworth and Galbraith, thank you for the 5 gallons of paint for our new no-kill rescue interior. To Dan and Joey and all the staff, "thank you for all the assistance and kindness."
2/3/17 - Another wonderful donation! Thank you Marvin and Liz Wienrick, managers of WeatherKing Portable Buildings in Deming, for the donated 5 gallon bucket of stain
Quarrel Surveying, thank you for providing your support and experience at a special rate! We appreciate you.
To donate to D.A.G.S.H.I.P. Rescue, click the donate link below.
Be sure to ear-mark your donation for "DAGSHIP Rescue Donation"
____________________
We are a 501(c)3 non-profit making your donations fully tax deductible EIN #01-0776195
Checks can also be mailed to:
Deming Animal Guardians
PO Box 1275
Deming, NM 88031-1275
Marked: "DAGSHIP Rescue Donation"
__________________
Additionally, you may donate through our GoFundMe , please see our GoFundMe link: