Who We Are
May 6, 2017 we opened the kindest place to bring the unwanted, neglected and homeless animals of Luna County New Mexico.
Our mission is to care for and love, vaccinate, spay and neuter all animals brought into our care prior to re-homing into approved and loving homes.
In spaying and neutering before re-homing, we hope to stop the needless cycle of unwanted animals in our community.

Any and all animal types are welcome to our sanctuary once we are fully established!
As of January 2017, our Quarantine building is complete with an additional six indoor/outdoor kennel run building. Next we aim to purchase another building to hold cats and kittens.
Dogs, cats, horses, goats, ducks, geese, chickens, rabbits, ferrets, birds, llamas, burro, fish, pigs, reptiles, and basically all of God's creatures matter to us.

As you can imagine, this is a huge endeavor, but we are confident that our community and our friends will continue to pull together to make the bigger picture come together . All lives matter.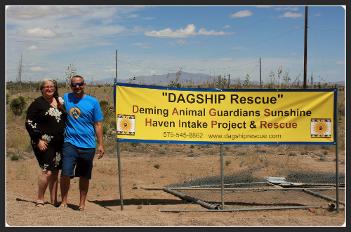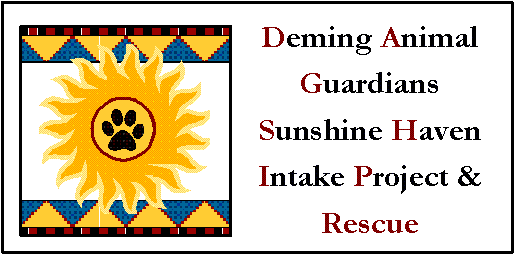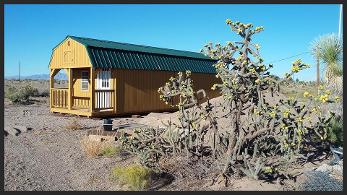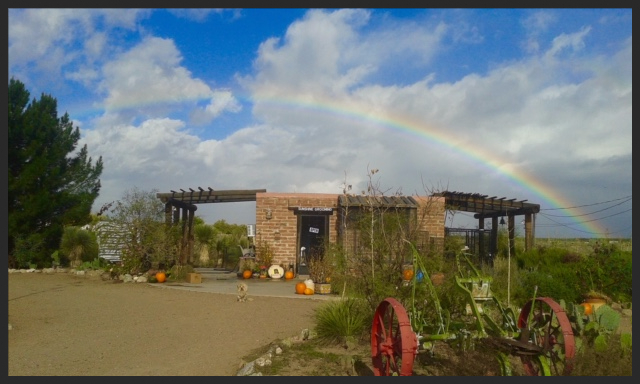 Below are photos of our beloved "haven"
To the abandoned and unwanted animals of Luna County New Mexico: We will do our very best to minimize your pain and suffering by giving humans a safe and loving place to bring you; our homeless furry friends
For a handful of reasons, many animals are dropped on our doorstep or in the desert .... Now, they will have hope!
Open to the public, Monday through Friday, 9am - 4pm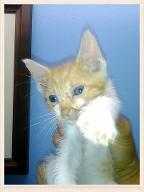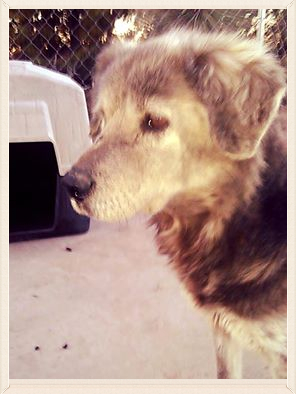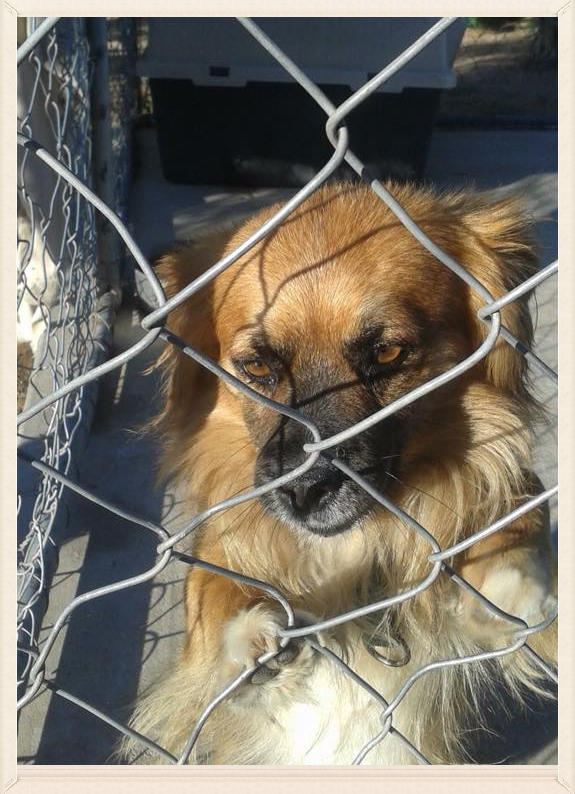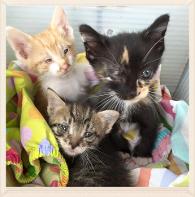 To donate to D.A.G.S.H.I.P. Rescue, click the donate link below.
Be sure to ear-mark your donation for "DAGSHIP Rescue Donation"
____________________
We are a 501(c)3 non-profit making your donations fully tax deductible EIN #01-0776195
Checks can also be mailed to:
Deming Animal Guardians
PO Box 1275
Deming, NM 88031-1275
Marked: "DAGSHIP Rescue Donation"
__________________
Additionally, you may donate through our GoFundMe , please see our GoFundMe link: