Dagship Rescue
&
Sunshine Haven Intake Project
On May 6, 2017 we opened the kindest place to bring an unwanted, neglected and homeless animals of Luna County New Mexico.
Our mission is to care for and love, vaccinate, spay and neuter all animals brought into our care prior to re-homing into approved and loving homes.
In spaying and neutering before re-homing, we hope to stop the needless cycle of unwanted animals in our community.

Since January 2017, and with tremendous help from our community of supporters, we have gradually built and expanded our rescue. We currently have:

* A Kennel Building with 6 indoor/outdoor runs.
* A Dog Quarantine Building.
*A Cat House with open indoor living
with access to an outdoor "catio"
* A Cat Quarantine Building
* An Office Building/Adoption Center
* A Pet Food Bank Building
* 5 Outdoor Kennels with Doghouse.
To be completed in 2021


2020 DAG Rescue Shelters Accomplishments

* 332 Animals rescued with overall live release rate of 97%
66% adoptions, 31% transfers and 3% return to home

* Pet Food Bank: 13,607 lbs. distributed. Spay/neuter is required to receive food more than once.
* Infrastructure: Completion of DAGSHIP office/adoption center, play yard subdivision with fencing & initiation of new kennel construction

* Columbus Animal Rescue storage shed added


THANKS TO ALL THAT DONATED FOOD TO HELP OTHERS!
If you'd like to volunteer regularly & be part of "Team Compassion", call Jill at 575-313-0626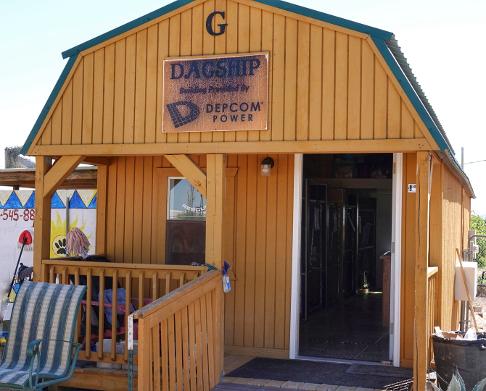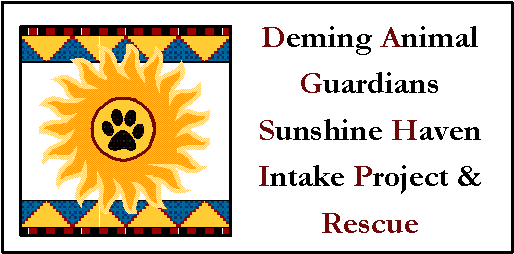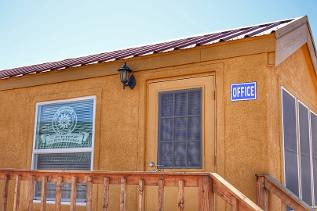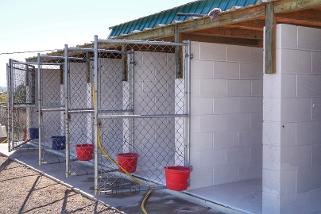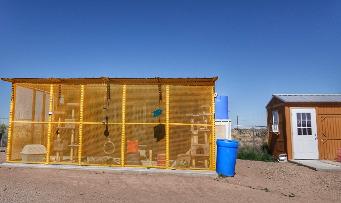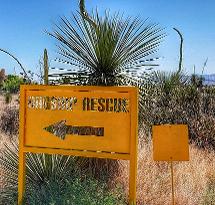 We can accommodate a maximum of 25 cats and 12-14 dogs. Depending on their size.
While our focus is on dogs and cats, we also rescue other animals.
Including chickens, tortoises, pigs, reptiles, birds, horses, goats, ducks,
geese, chickens, rabbits, ferrets, birds, llamas, burro, fish, pigs, and, reptiles.

If you have lost your pet, try looking on our "Lost & Found" facebook page.
ALL OF GOD'S CREATURES MATTER TO US!
Below are photos of our beloved "haven"
To the abandoned and unwanted animals of Luna County New Mexico:
We will do our very best to minimize your pain and suffering by giving humans
a safe and loving place to bring you; our homeless furry friends!
For a handful of reasons, many animals are dropped on our doorstep or in the desert ....
Now, they will have hope!
Open to the public, Monday through Friday, 9am - 4pm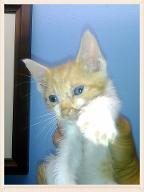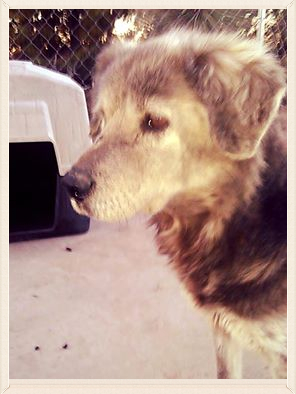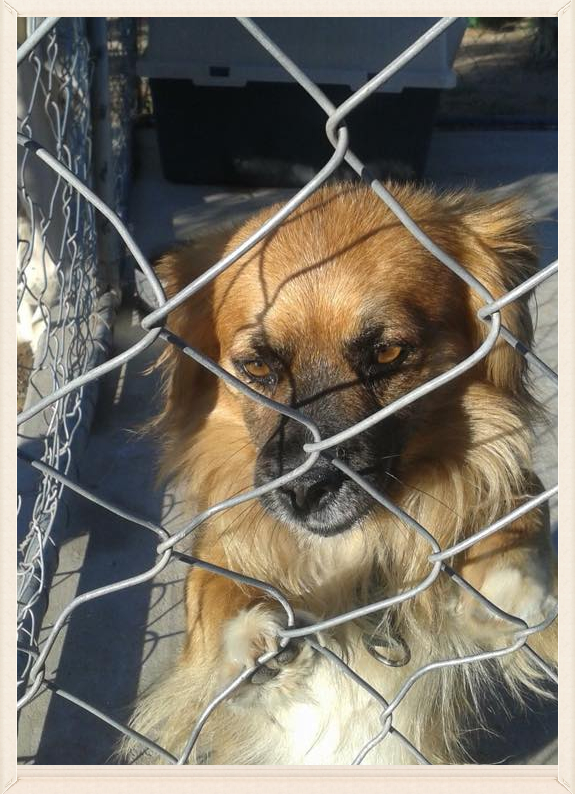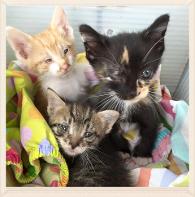 We are a 501(c)3 non-profit making
your donations fully tax deductible

Find us on Facebook
____________________

Checks can also be mailed to:
Deming Animal Guardians
PO Box 1275
Deming, NM 88031-1275
Marked: "DAGSHIP Rescue Donation"
__________________